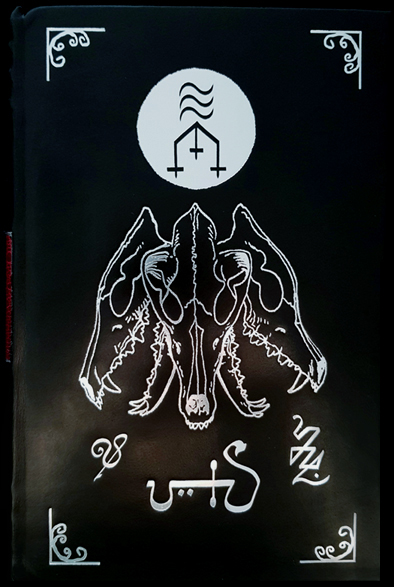 THE HEKATĆON - "Noctiluna" Leatherbound edition of 28 copies (2019)

Special edition bound to black leather with a wolf motif and moon on the cover foiled in silver. Silver coloured page edges and endpapers.
Spine decorated with eight raised bands and a reddish toadskin label on the spine. This leatherbound edition comes with an extra,
unpublished depiction of HEKATE ANGELOS inside the book, not released in the regular edition, printed on transparent satin paper.






Loading...