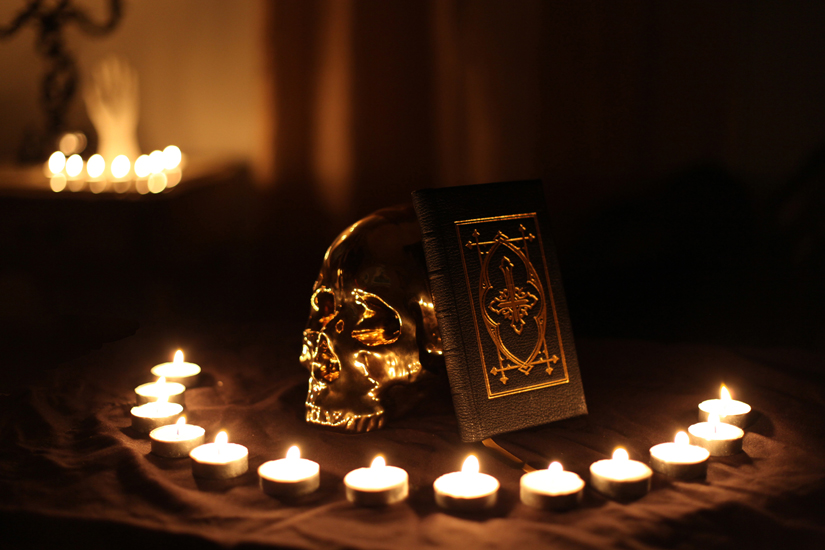 The Catechism of Lucifer - 100 copies - Deluxe Edition
Full leather edition bound in grained black goatskin with thick black endpapers. 82 pages pressed on special linen embossed cream paper.
Text from John 12:25 - "He that loveth his live shall lose it; he that hateth his life in this world shall keep it unto life eternal."
- printed in gold along the edge of the inside cover. The pageedges are blackened with shiny black shade,
and the book spine decorated with five bands. 2 black and beige silk ribbon bookmarks.
Each copy handnumbered.
Loading...