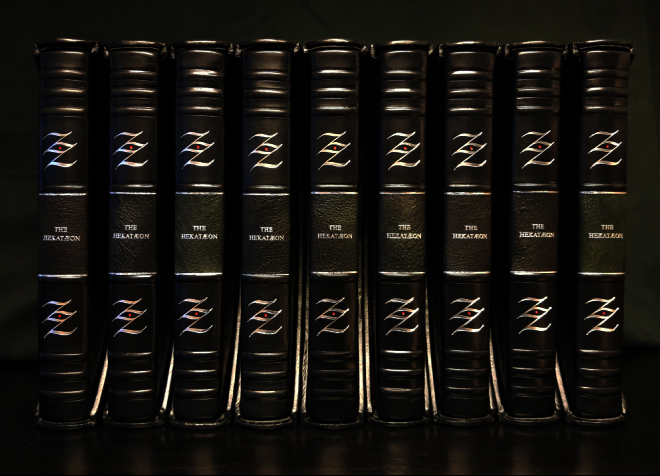 THE HEKATĆON - "Azostos" Toadskin edition of 9 copies

A special edition with the front and back covers bound in toadskin, securely encased in moon eclipse shaped black
slipcover stamped with a labyrinth design. Black coloured page edges and endpapers. Spine decorated with eight
raised bands and a black toadskin label on the spine. This toadskin bound edition comes with an extra,
unpublished illustration of HEKATE inside the book, not released in the regular or Noctiluna editions.





Loading...