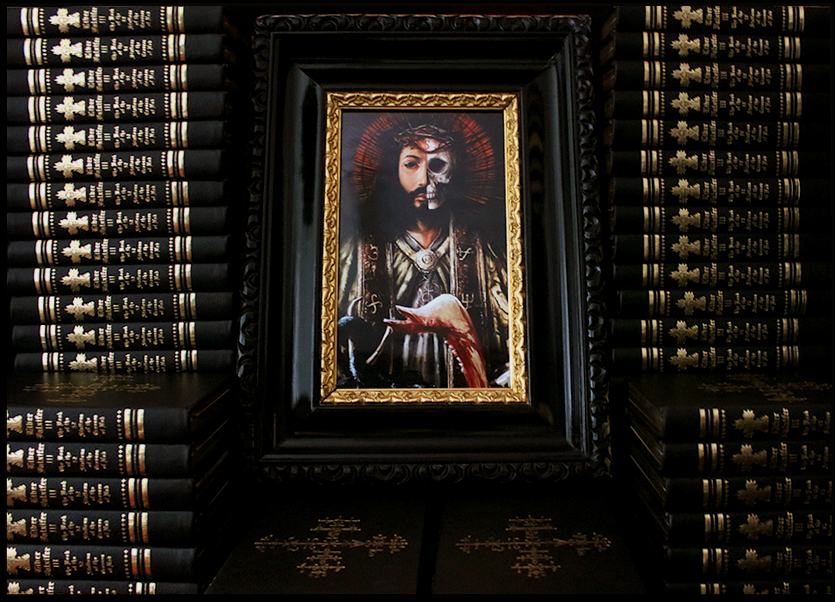 Liber Falxifer III - The Book of the 52 Stations of the Crosses of Nod - 72 copies - Deluxe Edition (2016)

Gold stamped with 'the Grand Esoteric Cross-Seal of the Majesty of the Intersecting Paths of Nod' on the cover.
Handbound in full black goatskin with handmade endpapers, 24 carat gold gilding, black silk ribbon bookmark.
Each grimoire is consecrated and hand numbered with the unified Ensouling Ink of the Kingdoms of Nod and
comes with a Medallion Talisman of Qayin, related to the Outlaw's Path of the Exiled.





Loading...