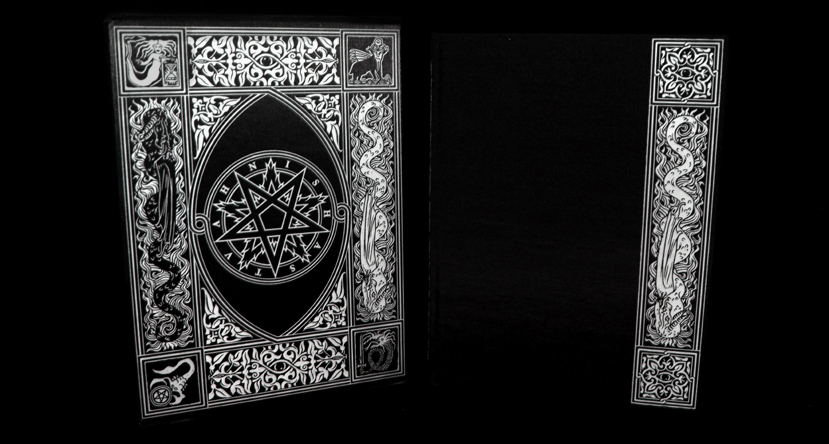 Fosforos - Evening Star 'Astra Vespera' - 145 copies - Special Edition
Deluxe Silk Cloth binding in a highly decorated slipcase. Astra Vespera 'Evening Star' edition has been bound to silk cloth and comes with design,
which was particular designed for the special edition only; one side pressed in white, and other side blindstamped, showing black and white dragons.
Each book of this special edition is finished with gilded silver page edges and a white bookmark ribbon.
Loading...