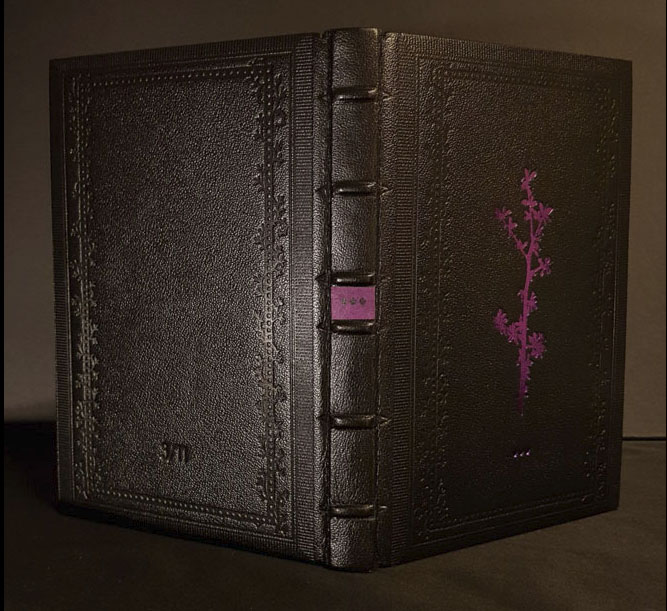 Hekate - The Crossroads' Dark Goddess - Leatherbound edition of 11 copies (2019)

Leatherbound edition with a sacred branch of Myrrh stamped on the frontcover. Covers decorated with blindstamped
ornaments on the front and backcover. Handmade and dyed endpapers with grey tinted page edges. Each copynumber individually
handtooled on the backcover. The book comes with a protective slipcase made of handmade papers on the outside
and marbling inside the slipcase.





Loading...